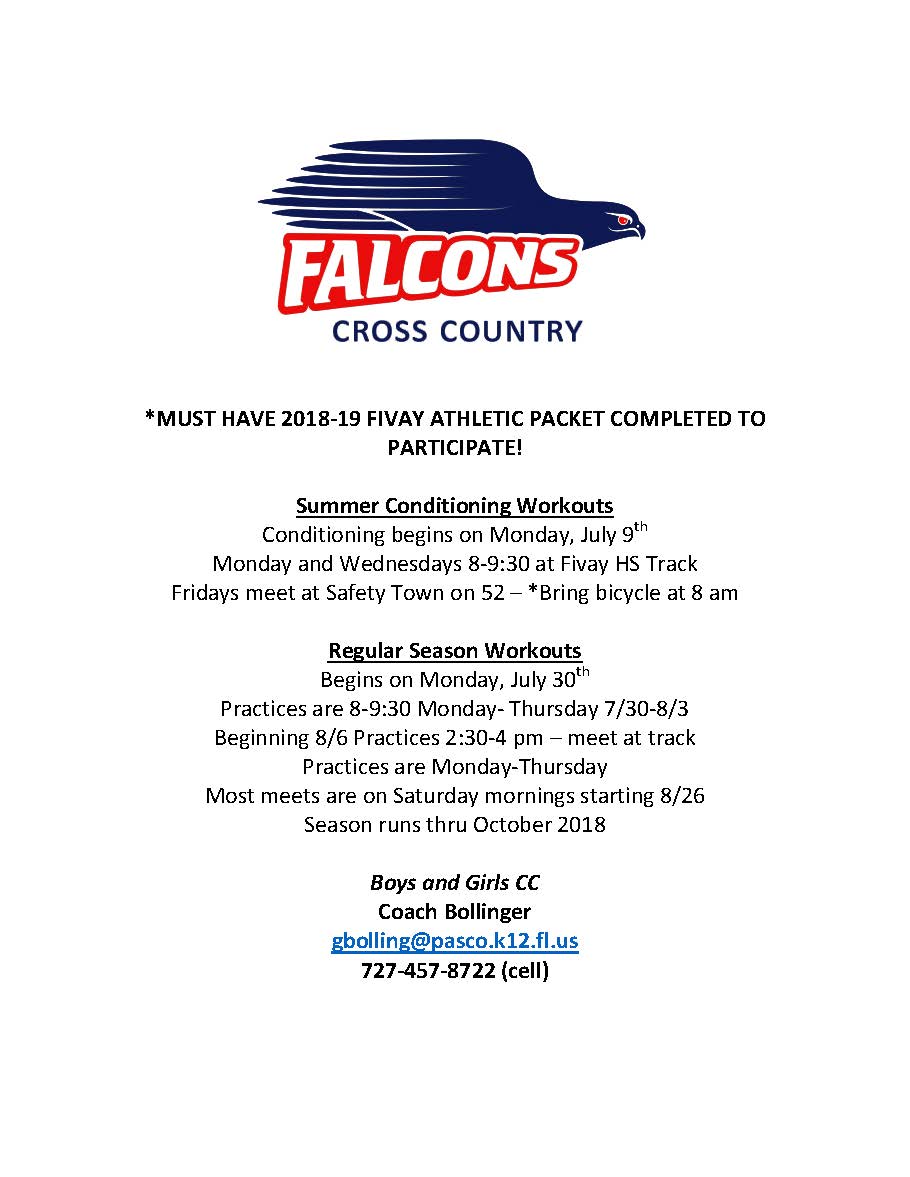 Fivay Cross Country Records:
5K – Kenny Walker – 2014 – 16:49:07 – @3A-7 FHSAA district race
5K – Sierra Illes       – 2014 – 22:32:00 – @SAC Meet
You MUST have all your Athletic Paperwork (Including Athletic Physical forms) completed and on File prior to participating in conditioning. $60 participation fee.
The Athletic Paperwork Packet can be obtained at the Main Office at Fivay High School, or downloaded HERE.