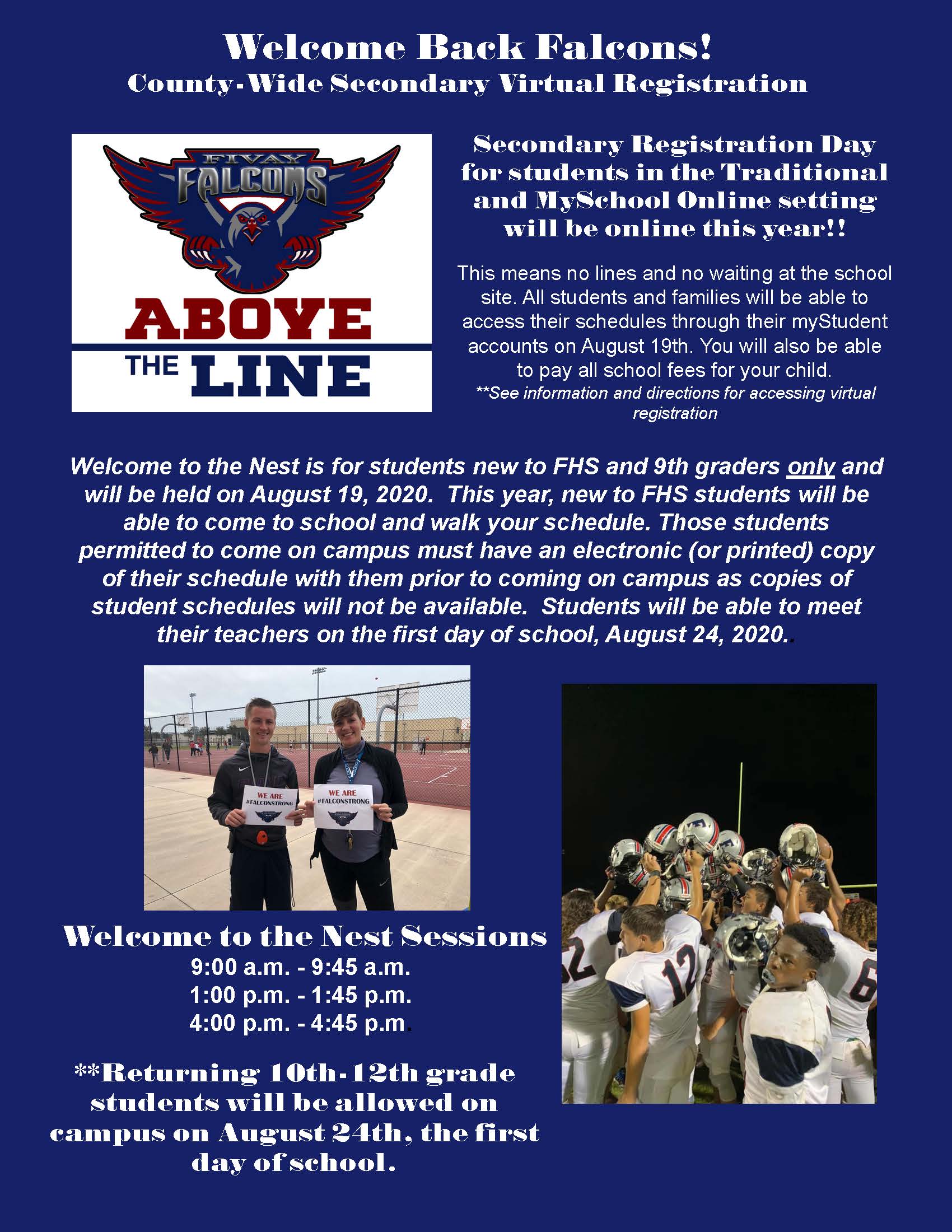 Welcome to the Falcon's Nest
Fivay High School New Student Orientation
When: August 19th, 2020
Who: All incoming Freshman and any new to Fivay High students who have not previously attend FHS.
What: This will be an opportunity for the new students to learn about FHS life, and to see where their classes are located.  
Times:
Session 1: 9-9:45am
Session 2: 1-1:45pm
Session 3: 4-4:45pm
Notes: 
Prior to arrival
Students will access their schedule their prior to coming on campus via the MyStudent portal.  Schedules will not be printed and course fees can be paid virtually through our school website.

Students and visitors will self-screen using the questions located on the Fivay High School website.

Bring masks for all visitors to campus

Upon arrival

Mask must be worn covering both nose and mouth by all visitors.

Mask must be worn at all times on campus.  

Visitors are to obtains school map from tables in the courtyard.

Visitors are to use the maps and their electronic schedules to independently tour the campus.

Visitors must demonstrate six-foot social distancing.

Student will be able to meet their teachers on the first day of school on August 24th.

Administration will be available to greet and respond to questions and concerns.
We are excited to start the 2020-2021 school year with our Falcons!