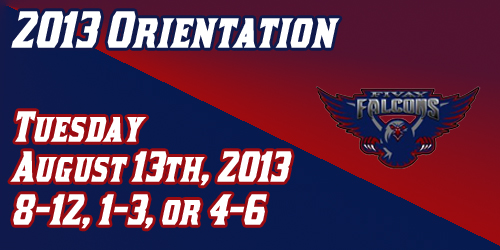 Fivay High School invites students and their families to Pasco County's Orientation Day, Tuesday, August 13th.
There will be three sessions that day:
When arriving on campus please report to the cafeteria, where parents will complete necessary paperwork prior to picking up student schedules.
If a student owes any textbooks or textbook fees they will need to satisfy these issues before schedules can be given.
Students will have the opportunity to pay fees, select lockers, and gather important information on our athletic programs as well as clubs and organizations.