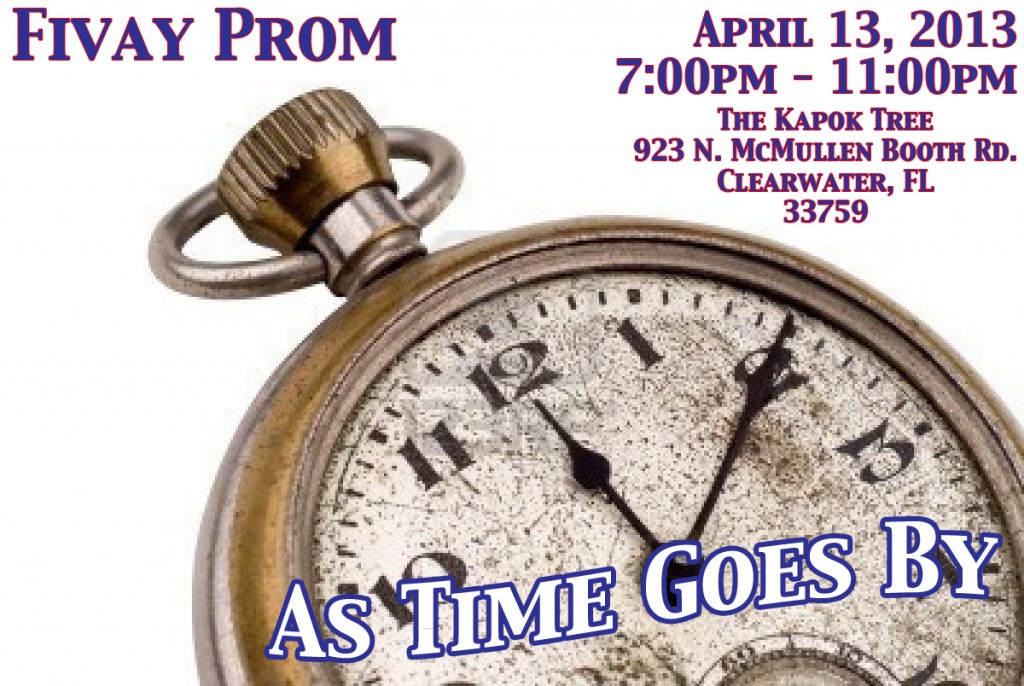 PROM: April 13, 2013
Theme: As Time Goes By
Location: The Kapok Tree

923 N. McMullen Booth Rd.

Clearwater, FL

Time: 7:00pm -11:00pm
Tickets will be sold according to the following schedule:
March 18-22 and April 2-5 – $60 each
If you are planning to bring a date who does not attend Fivay High School, a Guest Form must be picked up from Student Services, completed and turned into the Main Office for approval no later than April 3. The price of the ticket for that guest will be based on when the form is received, not when it is picked up from Student Services.