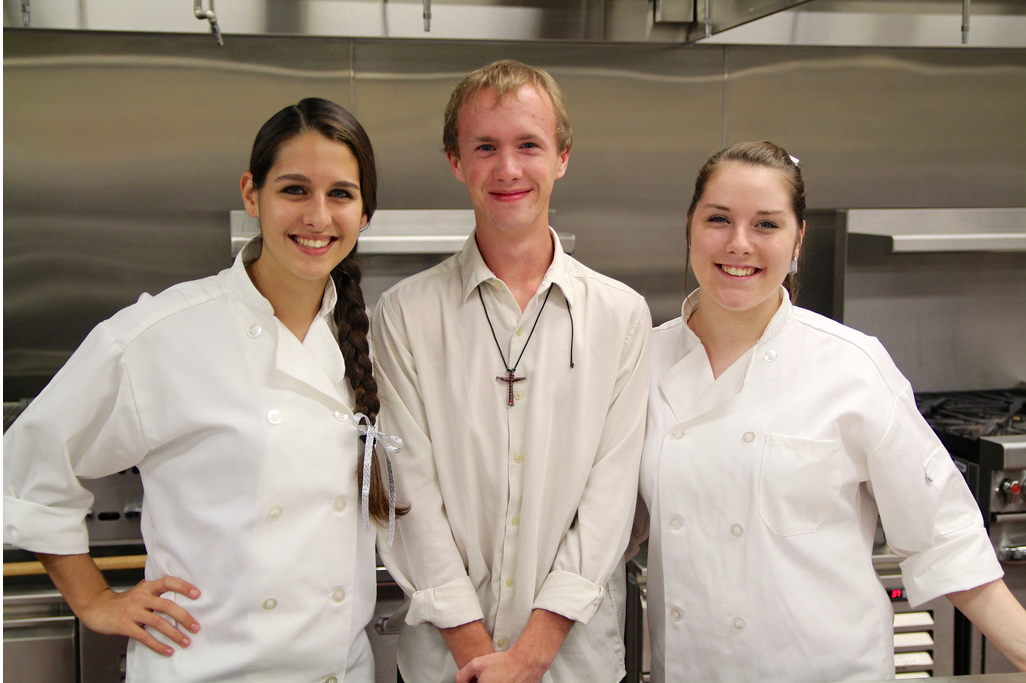 The Team of
Amanda Zito,
Kyle Kangeter
, and
Bailey Bryant
participated in the Annual Cinderella's Favorite Dessert Contest last night at the Land 'O Lakes HS Culinary Arts Building.
Their Entry the "Bippity Boppity Boo", which represented the transition of the pumpkin into the carriage in Disney's Cinderella won FIRST PLACE!
Congratulations to Bailey, Amanda, and Kyle.
They now will be tasked with creating the Dessert to be served at the Annual Cinderella's Ball, hosted by Pasco County Schools.
News Story in the Tampa Bay Times: