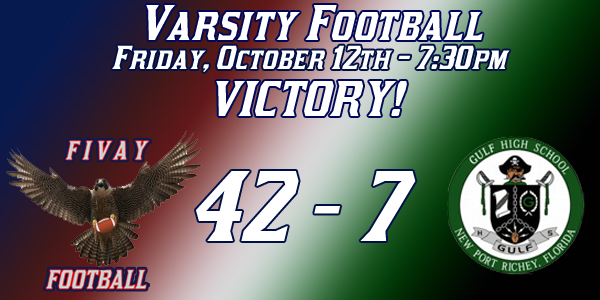 The Varsity Football Team defeated the Gulf Buccaneers on Friday Night 42-7. The Falcons are now 5-1 (4-0 District Play) and are tied with Pasco for First Place in FHSAA Class 5A-District 6.
The Falcons will Host the Pasco Pirates on Friday, October 19th at 7:30pm for the Battle for First Place.
Come out and Support the Falcons!
News Stories on the Game: