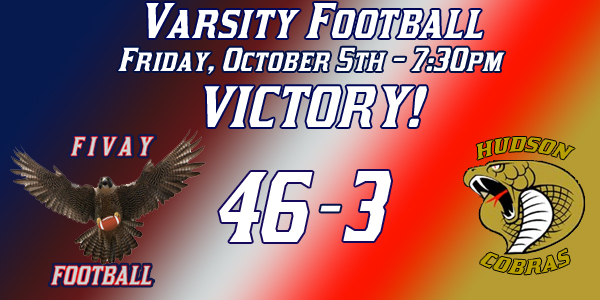 The Falcons put on an Offensive and Defensive display on Friday night on Military Appreciation night at Hudson High School. Junior RB Davion Sutton had over 240 yards rushing and Three Touchdowns to lead the Falcons. Senior QB Tyler Degen had another solid performance eclipsing the 100 yard mark in passing for the third consecutive game and had three more Touchdown passes and only one interception.
The Fivay Defense forced five fumbles, recovering three (two by Senior LB Nico Colandrea) and held the Cobras to only one FG on the night.
Next week the Falcons return home to host Gulf High School at 7:30pm on Friday, October 12th.
News Articles on the Game: