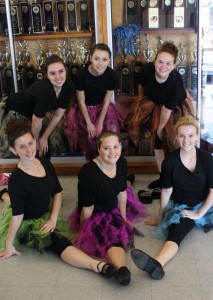 On May 14, 2012 there will be an informational meeting for anyone interested in joining the Fivay High School Guard.
In the Fall, the Guard is an extension of the Fivay High School Marching Band, which performs at all marching related events (including football games and parades). In the Spring, the Guard becomes its own performing ensemble which we call the Winterguard. Since Fivay opened, our Winterguard has received Superior ratings at all District performances (the highest rating possible). They have also received Excellent ratings at all State performances (the second highest rating possible). These ratings place our Winterguard among some of the very best in the state!
Throughout the week of the 14th, there will be try-outs to join our Guard Program. You do not need any prior experience to try-out. We will teach you all of the basics during the week of the 14th, which will lead you to our try-outs on May 18th. We do require that all students fill out our Permission Slip to try-out. You can pick it up in the Band Hall (05-121), or download it here.
If you have any questions, please contact Mr. Schmidt at bschmidt@pasco.k12.fl.us