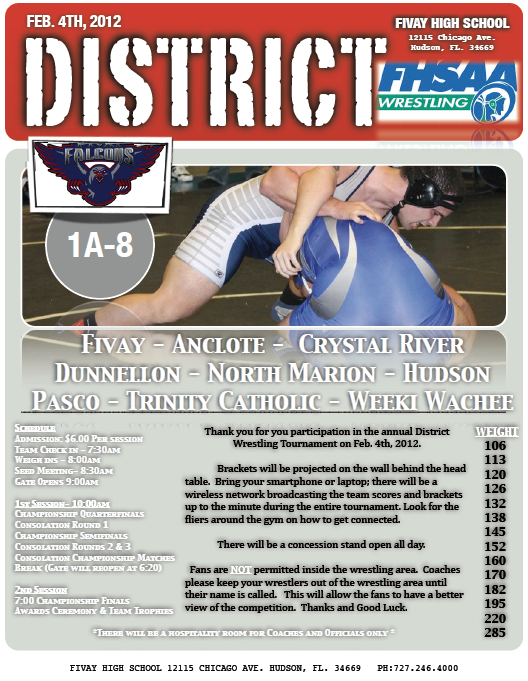 HUDSON- Fivay High School will be hosting the Class 1A – District 8 Wrestling Tournament this Saturday, February 4th, 2012 at the Fivay High School Gymnasium.
Schools in District 8 are Anclote HS, Crystal River, Dunnellon, Fivay, Hudson, North Marion, Pasco, Trinity and Weeki Wachee High Schools.
The First Session will begin at 10:00am which will include the Championship Quarterfinals, Consolation Round 1, Championship Semifinals, Consolation Rounds 2 & 3, and Consolation Championships.
After the Consolation Championships there will be a Break in the Action.
The Second Session will start at 7:00pm and will include the Championship Finals and Awards Ceremony & Team Trophies.
Admission: $6.00 per session.