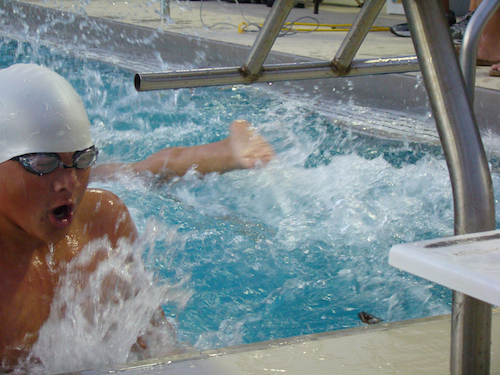 The boys swim and dive team placed 8th out of 34 teams in the Class 1A Reagion 3 Swim and Dive Meet on Friday.  Impressive times were logged for each of the individual swimmers and relay teams.
Point scoring individual members include Dominick Grilli, Jake Atwell, Paco Ortega, Coty Dalrymple, Jesse Miller, and Will Haas.
Place holding relay members include each of the individual scoring members along with Jeremiah Vorce and alternate P.J. Douglas.