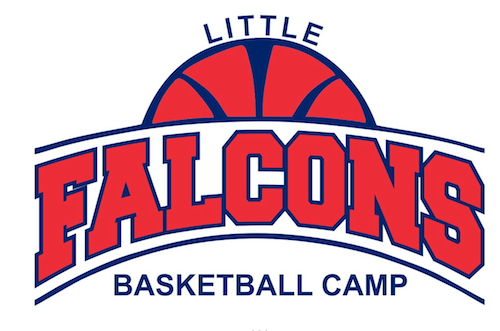 Little Falcons Basketball Camp At FIVAY HIGH SCHOOL
Contact Coach Marvin Gray: Mgray@pasco.k12.fl.us (917) 309-9193
When: June 27th – 30th 8:00am-9:00a:m check in; Camp 9:00am-1:00pm
Where: Fivay High School Gymnasium
For Whom: Boys and Girls – Ages 8-14
How Much: $40 for campers registered before June 1st
$45 per camper, registered after June 1st
Includes Snack & bottled water
Through drills, competitions, and games; the basketball academy will focus on helping campers develop the fundamental basketball skills needed to be successful at the middle school and high school levels.
Fundamentals We Will Focus On:
* Ball Handling
* Rebounding/Boxing Out
* Free Throws
* Shooting/Shooting Form
* Passing
* Layups/Post Moves
* Defense
Awards Ceremony:
On the last day of the camp, Coach Gray will hold an awards ceremony for all campers. Participation Certificates as well as camp T-Shirts will be handed out to all campers. Individual awards will also be presented to campers who best exemplify the 7 fundamental skills we are focusing on.
Make Checks Payable to: Fivay High School
For more information and the medical release form download the Little Falcons Basketball Camp brochure.